Metallic Embroidery Thread
Suncoco Denim washable metallic thread is made with an unique patented film. It can withstand denim washing requirements such as bleaching and enzyme washing. The shininess, and colour will remain the same. This product is also suitable for high temperature post processing making it versatile for numerous textile applications. If you can't find the colour you are looking for, dye to match service is available for this item, with low minimum order requirement.
Denim Washable
Unit: per spool
Colour:
* More color available offline
Quantity:
BASIC INFORMATION
| | | | |
| --- | --- | --- | --- |
| - Colour Code | SL - 6151 (SILVER) | - Denier | 243 d |
| - Composition | 100% Polyester | - Meter per spool | 4600m (5030 yd) |
| | (Unique Patented Metallic film) | - Net Weight per spool | 125 g |
| - Type | Dyed Metallic Thread | - Gross Weight per spool | 180 g |
| | Round Type ( lined with paper ) | | |
| - Country of manufacture | Japan | | |
MACHINE EMBROIDERY RECOMMENDATIONS
Needle Size : 10
Punching Density: 0.3 mm
Machine Speed: 400 rpm - 800 rpm
Min spacing : 2 mm
NOTE ON LOT COLOUR
We Conduct strict quality control to minimize lot colour difference. However, we highly recommend not to use threads of different production lots on the same garment.
For repeated orders, please let us know the lot number you wish to order. We will try our best to provide the same production lot if available.
PLEASE DO TESTING BEFORE ORDERING BULK GOODS
STOCK AND LEAD TIME
Stock Level : We keep stock of all cataloged items
Lead time: In case sold out, lead time is 4 weeks.
Dye to match lead time: 2 weeks for lab dip sample.
SHIPPING TERMS
Price shown does not include shipping. Shipping cost will be calculated at check out
For industry customers, please email us for price quotation and shipping terms
DELIVERY
Free delivery available for local orders over $500 HKD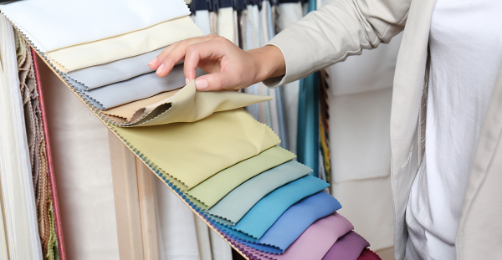 Are you a brand designer or a garment trims buyer?
Email us for large quantity orders, inquiries for custom orders.
Contact Us